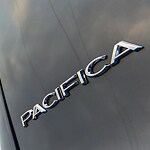 When a popular family minivan is on your car shopping list, cross it off after choosing the new Chrysler Pacifica for your household. This innovative van comes with all of the performance designs that you need to keep your family safe on the roads of West Branch. Learn why it is built with your peace of mind and comfort in mind today.
It comes standard with traction and stability control that keeps your minivan upright even during challenging road and weather conditions. You can drive in snow, ice, and heavy rain, knowing that your minivan will not topple over or roll thanks to the stability and traction control. The tires grip the road and prevent slide-offs and accidents.
The Pacifica is also sturdy enough to tow moderately heavy vessels like a small moving trailer behind it. You can load up mopeds, scooters, and even an ATV behind your minivan and haul it easily.