Free Estimates
                                     Complimentary Loaner Vehicle
                   Direct Repair Shop For Many Insurance Companies


Auto Body Repair in West Branch, MI

We realize how inconvenient it is to be involved in an automobile accident. In order that we may assist you during this unfortunate occurrence, please let us share the following information with you:
Since opening  our Body Shop has maintained a reputation for excellence in all aspects of auto body repair in West Branch,MI. Providing our customers with unsurpassed quality and service will continue to be our number one goal. Our staff has collectively over 100 years experience to offer you the very best in collision repairs. Our technicians are factory trained, certified professionals who take great pride in their craft, and will bring your vehicle back to industry standards.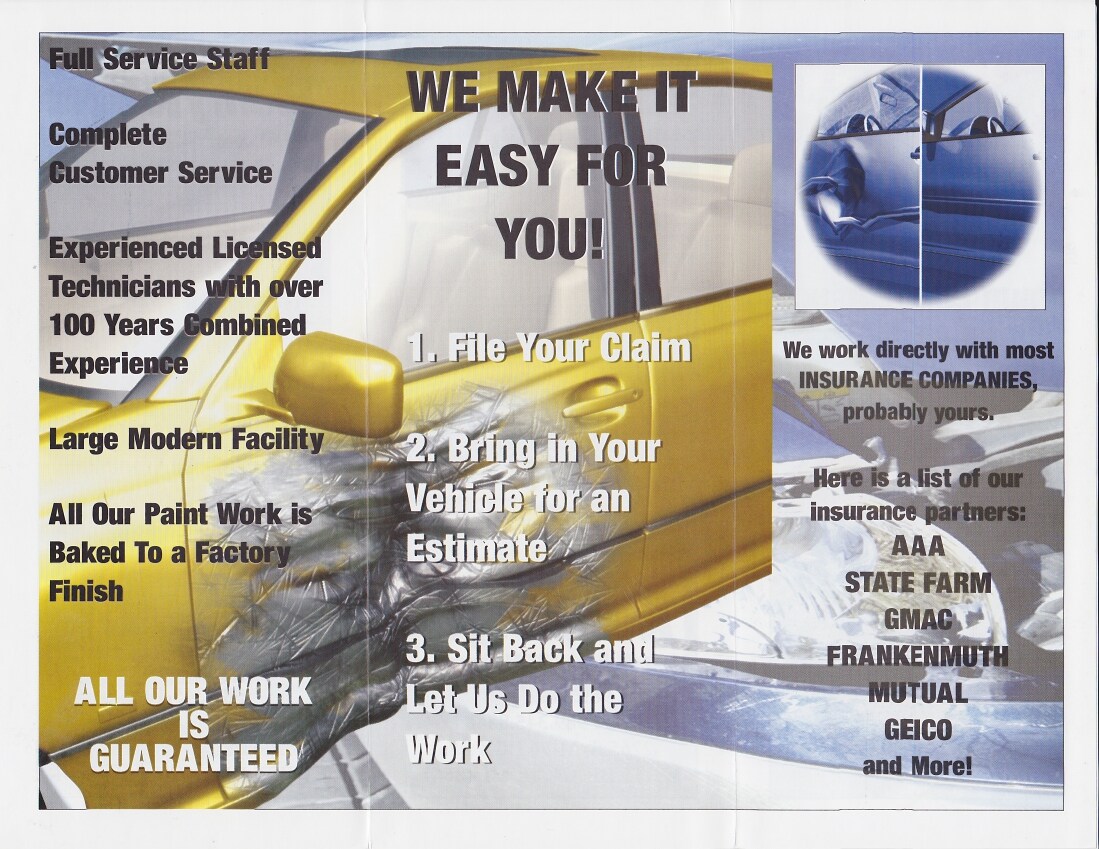 You alone have the right, by law, to choose the the auto body shop in Michigan, which you want to repair your car. We recommend you choose one such as ours, which is staffed with experienced professionals using the very latest equipment to meet the requirements of today's automobiles and trucks.

Because we are an authorized dealership of Chevrolet, Chrysler, Dodge, Jeep, Ram, we have direct access to the specifications and Genuine Parts for each manufacturer.  Of course, we also have contacts to procure parts and specifications on any other vehicle too!  We do adhere to the guidelines of our manufacturers for safety and to avoid any future warranty issues.  You should demand genuine parts be used all the time, but at Team Hodges body shop that isn't a demand you have to make!